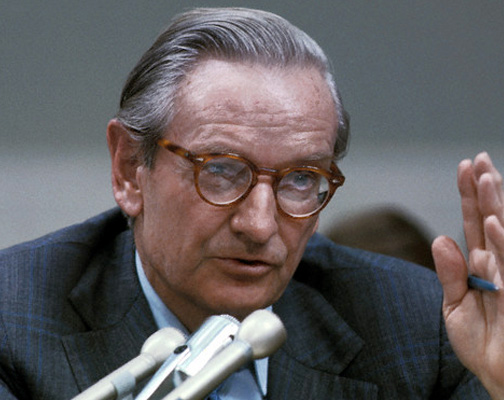 Laurance Rockefeller was born in New York City on May 26, 1910, as the fourth of the family's six children, he had an older sister named Abby and four brothers: John III, Nelson, Winthrop and David.
Laurance and his siblings attended the progressive Lincoln School in Morningside Heights. Founded by John Dewey, the experimental school promoted learning by doing. In 1929, Laurance went on to attend Princeton University, followed by Harvard Law School. After two years at Harvard, Laurance decided that he didn't want to be a lawyer after all.
The Rockefeller's family trips to national parks instilled in Laurance an early love of nature. During one trip to Yellowstone, Laurance formed a bond with Park Superintendent Horace M. Albright. Under Albright's mentorship, Laurance developed a sense of personal responsibility concerning environmental preservation—to which he would remain passionately committed his entire life.